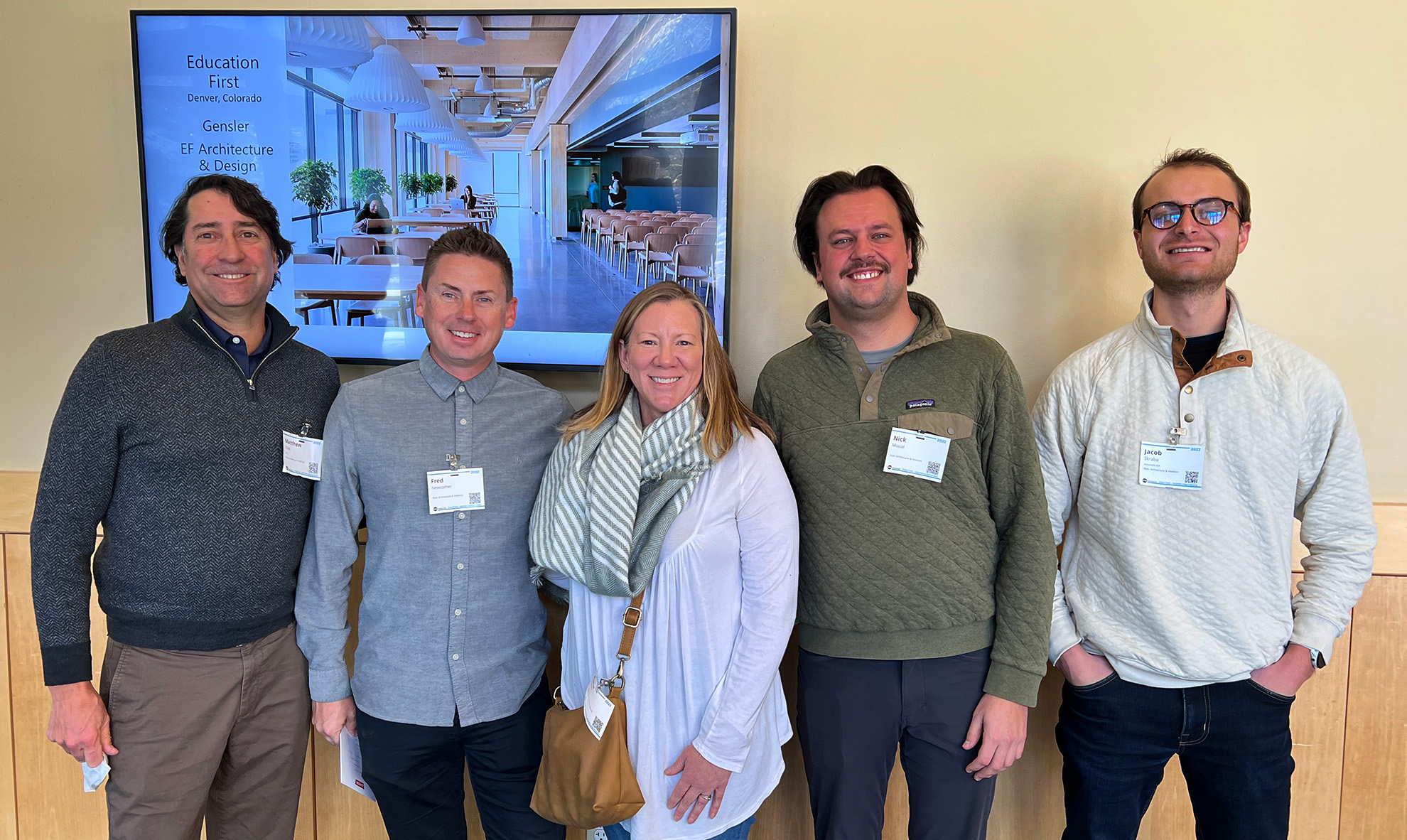 As we start a new year, it's always good to reflect on the past year. One of the highlights for the SAI team in 2022 was getting the opportunity to attend the 2022 AIA Colorado design conference held in our backyard of Keystone. The event was a welcome chance to reconnect with old friends and colleagues, hear from guest speakers, and learn about new ideas within the profession.
The conference kicked off Thursday with speakers covering topics such as: Healthy Communities, what it means to be community architects and how we as architects and community members can ensure that the architecture we create treats all humans with dignity; Inspired Design, the idea that focusing on the client will lead to the smaller details falling into place, and the move towards carbon positivity within the built environment. We followed these speakers up with a trade show demonstrating new and emerging products and technologies we can incorporate into our projects and then the team took a break to ski at nearby Keystone Resort. After our ski break the team returned to hear how architecture can combat loneliness; how the design of a place impacts social interaction, six design guidelines for supporting social health, and the idea that design is never neutral—it is either positive or negative—an idea we found important for our municipal work.

We started our day off Friday with an interactive discussion on biophilic design in architecture, exploring the idea that we can not do this alone and it will take a group effort to continue pushing sustainability within our profession and broke out into small groups to share our "why" as to the importance of pursuing sustainability in our lives and work.
After this discussion there were various breakout sessions where we learned about topics such as: new software tools and techniques that can be used to study and help make decisions on building performance before a building foundation is even poured; the ethics of the profession and firm management; Justice, Equity, Diversity, and Inclusion (JEDI), thinking how to encourage alternative career paths within the profession, understanding that a resume can't tell you everything about a person and that good candidates come from all walks of life, working to prevent architecture from becoming a commodity and to ensure our own dignity and value is not eroded by giving away work to potential clients who see us as a commodity rather than a partner striving to find the best solution to a problem; humanizing firm management, how to become more connected with each other after the disconnect caused by the covid-19 pandemic, active listening to ensure that all voices and ideas are heard, and the value of work-life balance (something that we practice and was visible through our ski break at the conference).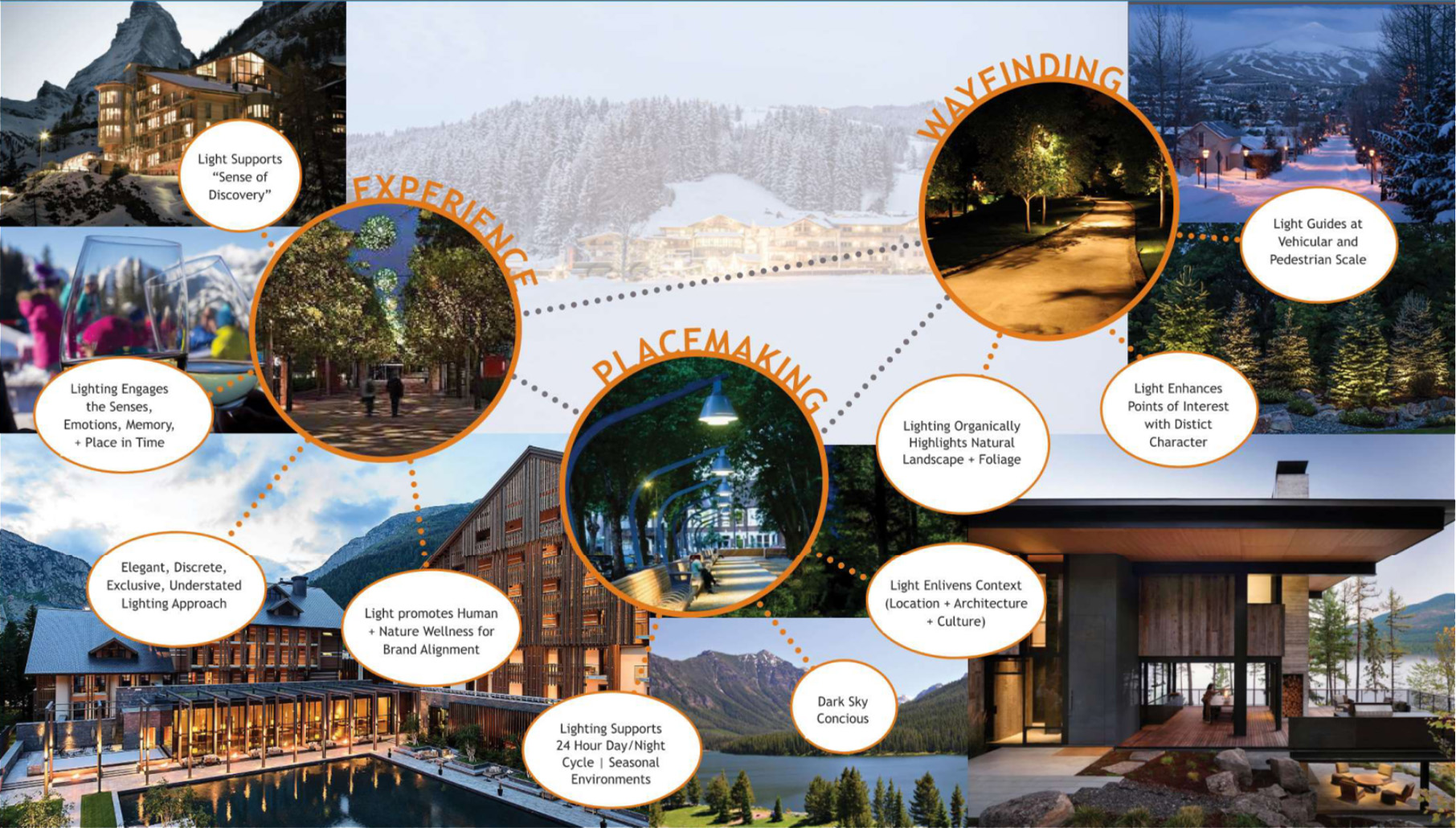 Following the breakout sessions were a series of "learning labs" that talked about the environment impacts of using materials like redwood lumber, the pros and cons of precast concrete as a material for resilience and sustainability, and recent technological advancements within the field of lighting and the benefits of great lighting on the human experience of a space.
The closing keynote explored the emotional connection between people and nature and the benefits of prioritizing connections to the outdoors, natural light, and techniques to bring plants and the outdoors into the spaces we create.
After the conference the team reconvened to discuss the things that stuck out to each of us and how to incorporate these ideas to improve our firm culture, design process, and local mountain community going forward, with a focus on being stewards of meaningful architecture.