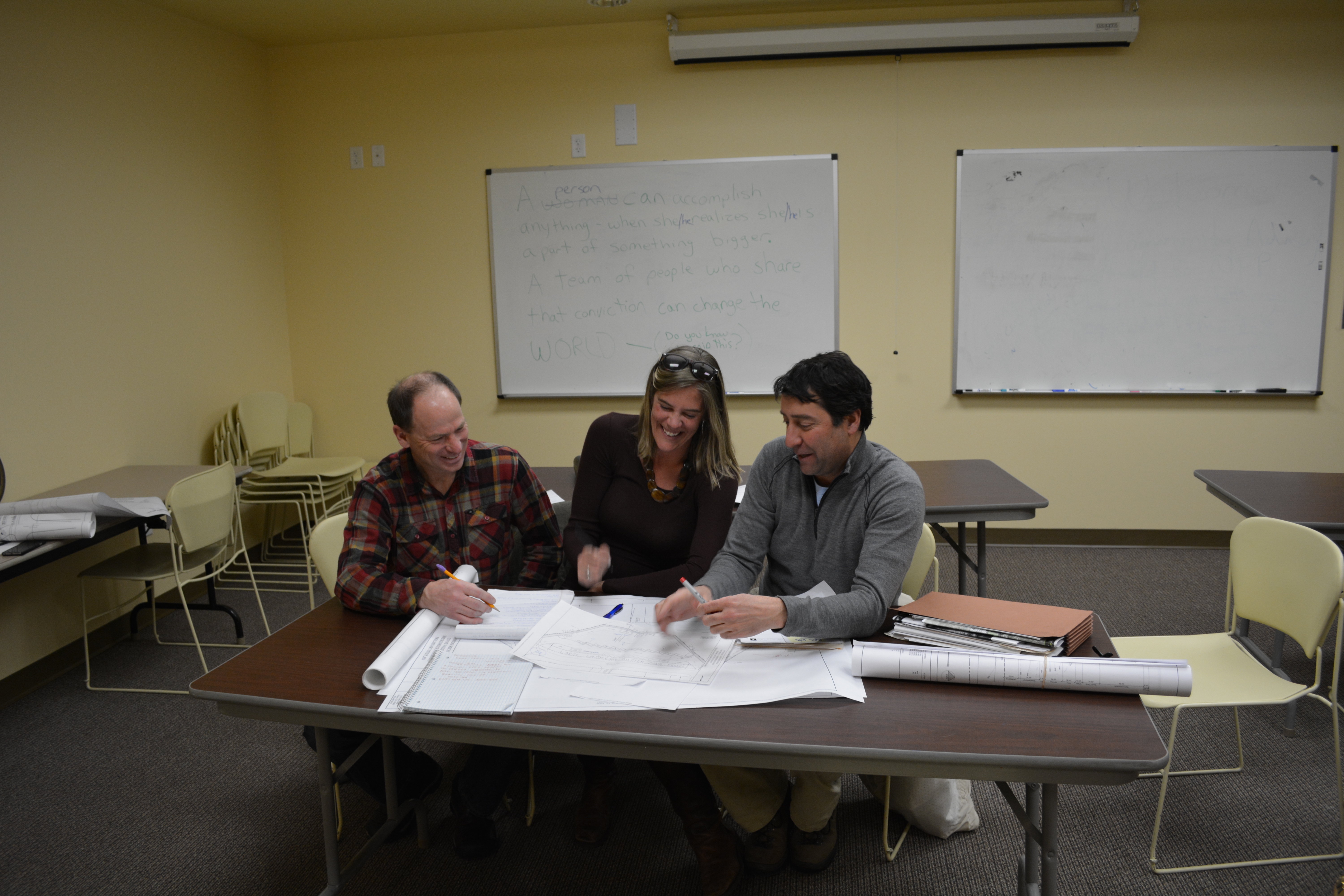 If we haven't had the pleasure of doing a project with you yet, we'd like to tell you about how we work.
Matthew Stais Architects was founded in Breckenridge almost 25 years ago on the basis that we want to do good work in a small mountain community. We thrive on the relationships we've built with everyone around us. We call on our clients, consultants, contractors, and permitting agencies for their direction and expertise throughout every project – they empower us to effectively execute on design. Years of collaborating has built trust and created vital partnerships that help us do what we do, better.
Within this framework, we have established an integrated design process that we apply to every project. We focus on up-front visioning and sustainable goal setting early on with all of our clients. We look at the nuances of each site and pull in the right people from our design/build arsenal to guide us through whatever challenge is at hand. We work together with necessary municipalities, fire districts, and permitting agencies, as well as our tried-and-true civil/MEP/structural engineers, landscape architects, wetlands scientists, lighting experts, solar consultants, etc. Through interdisciplinary collaboration and ongoing stakeholder engagement, it means we efficiently address all aspects of the built environment throughout the project. This future-oriented approach leverages sustainability goals to allow for greater impact – achieving maximum energy efficiency, lowering cost, and increasing ultimate building performance. And on top of all this, we collectively strive to make your building look good.
It all comes down to our team of people. By putting our heads and experiences together, we provide you with better service and end product. Come to us with a puzzle…we know and assign the right people to put the right pieces together and work with us on creating great buildings. We value this design community we have cultivated and are always looking for opportunities to grow in new relationships. We couldn't do it without them.